Hi everyone! I hope you've had a great week! And for my fellow Americans who celebrate the 4th of July, I hope you have a fun and safe weekend!
This week, I have a mini kit called "Star Spangled" and it is on sale for ONLY $1. Plus, I have a little gift for you (see below)! Thanks for looking! Hugs, HOlly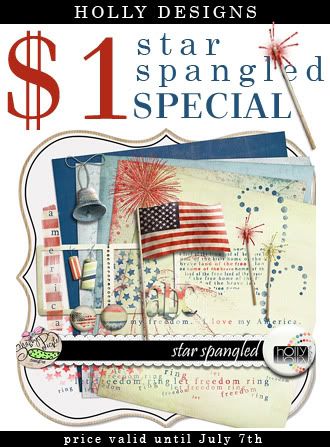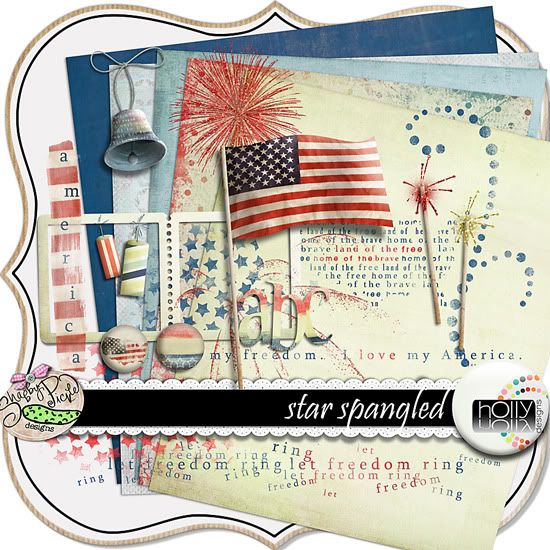 'Star Spangled' is a wonderful mini kit for scrapping all those 4th of July pics, but also perfect for any other American themed pages!
>>>TAKE ME TO STAR SPANGLED<<<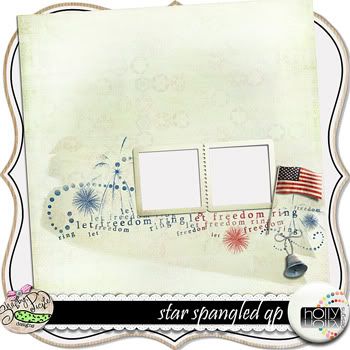 And here is a gift I made for you :) It is a 'Star Spangled Quickpage'. Hope you enjoy!